SEO, PPC & Blogging
The most predictable marketing avenue with the best return on investment
Search Engine Optimisation (SEO)
On-page SEO
On-Page SEO is about advanced keyword research and making sure the Meta Data is correct.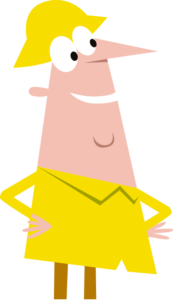 The web page title is often the only piece of information a person uses to decide which link to click on. Because of this it is very important for you to use high-quality, keyword rich titles for all your web pages. Not having an optimised title means you are not ranking as well as you can and you are not getting your fair share of free search engine traffic.
The better your web page communicates to search engines, the better your rankings will be no matter what search engine your customers are using. Real SEO is about selecting the right keywords and arranging those words in a way to help search engine better understand and rank your web pages. By using a number of keyword reserach software we are able to determine the best match for your business.
On Page SEO
Full SEO report

Meta Data creation/update – Title, Description and Alt Tag

Advanced Keyword Research
Off Page SEO
Price based on number of links per month
Off-Page SEO
SEO is no longer a matter of building links for key phrases. It's all about building trust with Google on your most important page, your home page and internal pages that dominate rankings for any topic.
Using link maps to build #1 ranked link profiles which are 100% natural. 
By using Guest Posting along with a 500 word article, backlinks can look natural and by using anchor text diversity with the correct percentages of URL, Keyword, Natural and Brand can give you more authority and better rankings. 
By using a high DA guest posting you get the link juice from the blog post directly to your domain, increasing trust and therefore pleasing Google, who will give you better rankings. The premium guest posting options gets traffic to your website, which will be seen by Google and then due to the quality of the posting will give you better rankings. 
Blogging
You can think of it as an online journal or diary, although blogs are used for much more now, like online journalism. Blogs are not only pasted on your website and social media. We look to place blogs with sites that can benefit you. Blogs help drive traffic to your website, they also help to convert that traffic into leads.
To constantly engage your social media audience you will have to be seen as an interesting source of information. As a part of our social media marketing packages we create and distribute engaging and inspiring content to ensure your followers keep coming back for more.
Google AdWords
Google Adwords is a bid based form of advertising. You place a bid on every keyword in which you wish your advert to appear for. Then once someone clicks on your advert and a figure close to your bid is taken from a daily budget.
The exact figure, the exact Cost Per Click is also determined by a Quality Score which is given to each of your keywords. The scale is 0-10 and the higher end of the scale is gifted for a pathway of relevance from keyword through advert to landing page. In essence, the higher your Quality Score, the less you have to pay for your clicks.
Having appropriate landing pages and good website content is essential and we would require access to your websites administration portal to manage this.
Pay-Per-Click
Monthly management of Google AdWords

You also need to allow the cost of clicks. To do this we will need to enter your credit card information. You will be invoiced by Google directly.

Budget control and bid management

Campaign and Adgroup restructuring and optimisation

Webpage amendments to improve Quality Score or A/B split testing etc.
Let's Start Something new

Say Hello!