Vivet Therapeutics Website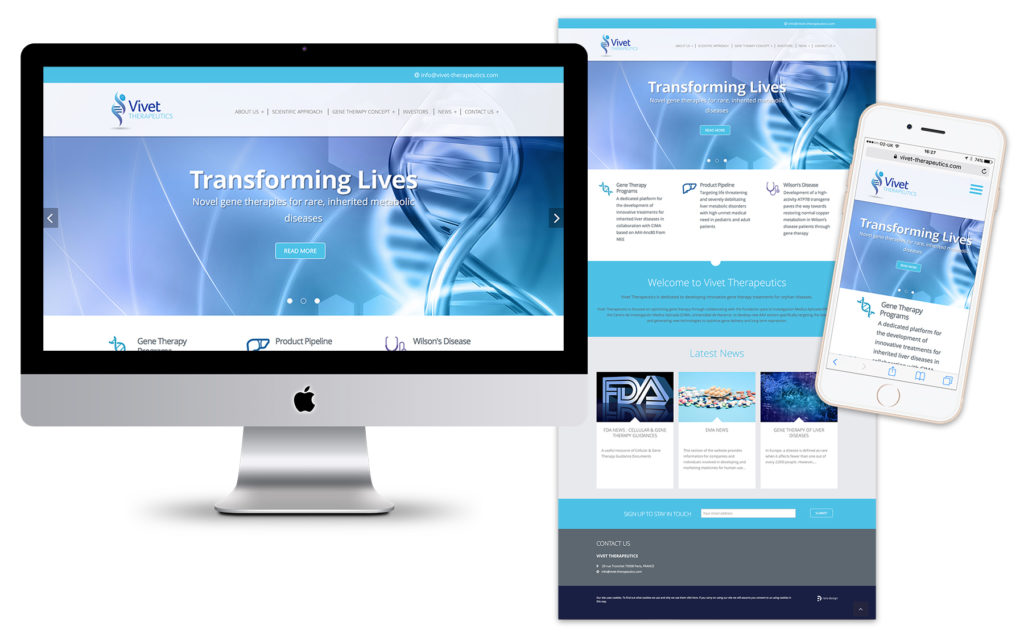 Vivet Therapeutics opted for a bespoke website. We truly got to know their business in order to incorporate all of the elements that they needed. The bespoke website was built from scratch solely to cater for their needs.
We have created a distinct impression on Vivet's customers, raising their credibility and profile in a way that is specifically tailored to their audience. It clearly reflects Vivet's brand identity with the added advantage that it will clearly help them to stand out from their competitors. Vivet have all the functionality they need built in so that the website works seamlessly with their business systems. Vivet have a higher level of flexibility and control.