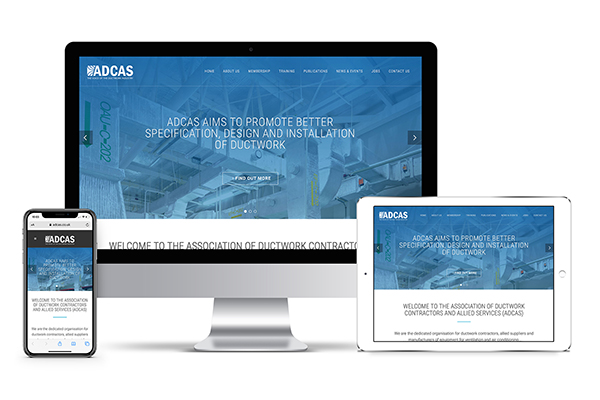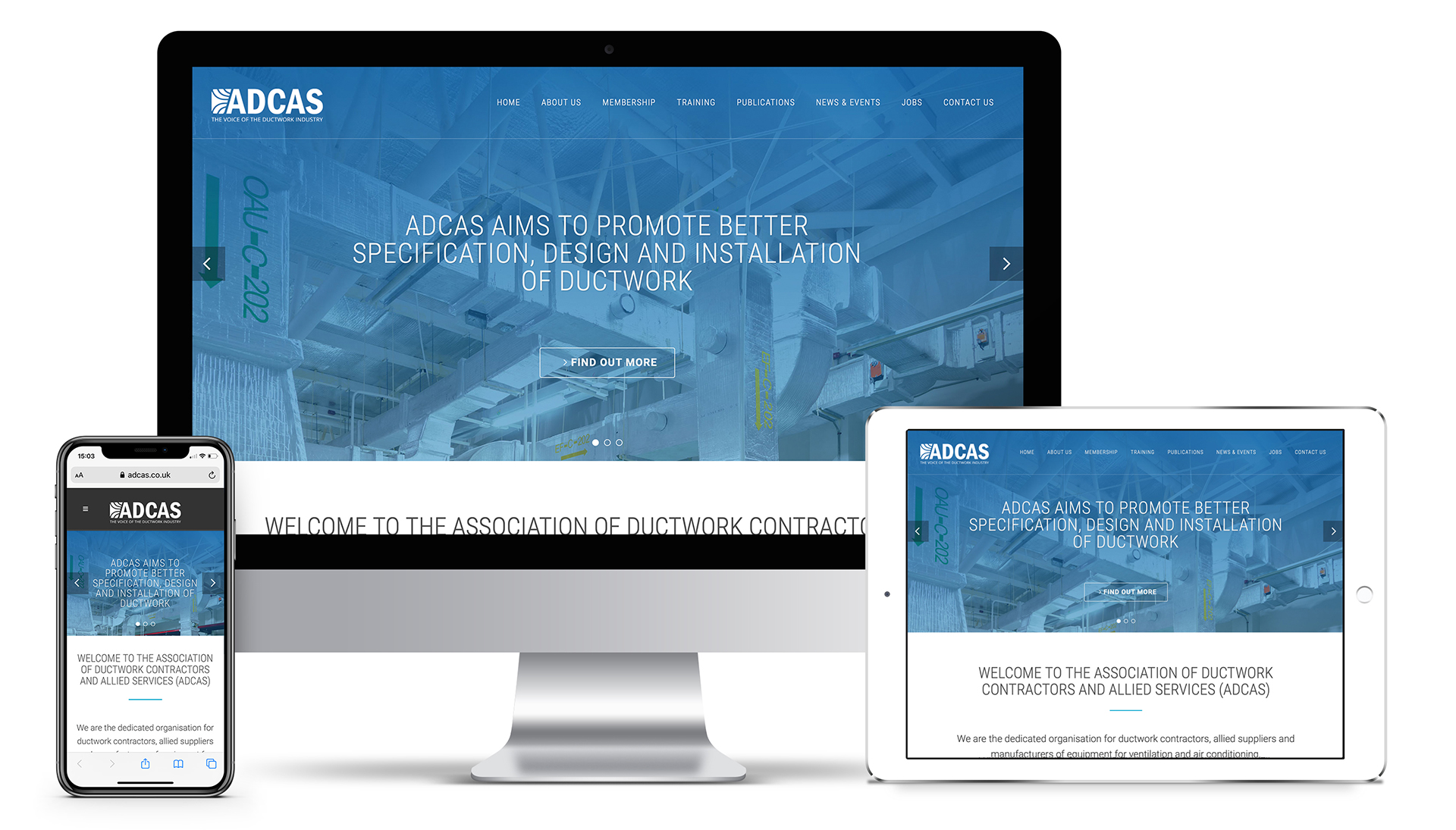 ADCAS Bespoke Website
Meet the client
Association of Ductwork Contractors and Allied Services (ADCAS)
A dedicated organisation for ductwork contractors, allied suppliers and manufacturers of equipment for ventilation and air conditioning.
Their aim is to promote better specification, design and installation of ductwork and to work with other organisations such as BESA, BSRIA and FETA to promote the interests of their members.
Our task
The old website was well past its sell by date and in need of a complete rebuild. It was decided that we should build a more stable bespoke website, rather than using anything off the shelf.
The most capable and flexible web-designers we've worked with. Rare Designs' consistent Can-Do attitude gets thing done!
The benefits Of Custom-Built Sites
There are no limitations, we can create it for you…
This is a very flexible solution
The website we design and build for you can change and adapt to your future needs and requirements. Only a truly bespoke design will be able to cope with large scale changes and regular fresh additions.
Search results
We build Search Engine Optimisation (SEO) into the structure of your website, which, produces better search results in search engines like Google. This has a real benefit when it comes to SEO as it gives you greater freedom to make changes and adapt your website to fit in with ongoing changes in the way search engines work. 
E-commerce requirements
We will work with you to produce a great looking, functional online store that is easy to update and maintain.
Enhanced User Experience
We think about how a user will navigate the site and ensure that they can find what they are looking for quickly in as few a clicks as possible.
Brand Identity
Your website is tailored to your individual needs and perfectly represents all aspects of your your brand. Your website will stand out from the crowd and wow potential clients and make a fantastic first impression.
Cost efficient
When you buy a bespoke website, there is nothing wasted on features that you will not use. All development costs ensure you're getting tailored functions to fit your needs.
Security
Bespoke websites are much more secure than 'off-the-shelf templated' websites.
Bespoke CMS means we write the code ourselves so we have complete control over what is running on the website. There are no third-party plugins that might contain security vulnerabilities because they are no longer maintained. There's no need for you to worry about keeping things up to date.